12 countries in 12 months: The story of an ardent digital nomad
A few months ago, Justin Poore took up a challenge — to bid farewell to his regular life, and live in 12 countries in one year. Justin travels light, but there are two things he never leaves behind — his passion for video making and his work. Currently, in Buenos Aires, Argentina, this digital nomad has a lot more to see and do! Let's get a glimpse into his never-ending adventures.
Justin Poore
Justin is a freelance Animator, Editor, and Creative Director for international brands. In his spare time he runs a travel Vlog that shows people a glimpse into his life abroad.
Hi, Justin! Can you tell us a few things about yourself?
I grew up in the desert of Phoenix, Arizona but I recently decided to live the digital nomad life and go abroad. In my professional life, I'm a freelance Animator, Editor, and Creative Director for brands all over the world, and have worked with the likes of CNN, National Geographic, GE, Lexus, and Lincoln to name just a few. In my spare time, I run a travel Vlog that shows people a glimpse into my life abroad.
You are currently travelling as a digital nomad with Remote Year. When did the journey start and to how many places have you been so far?
The journey started in March of 2017 and it has been an absolute life changer. In only six months, I've travelled to over 12 countries and four continents.
What places are next on the list? Is there a particular place you are especially looking forward to?
Currently, I live in Buenos Aires, Argentina but coming up are Peru, Columbia, Chile, Mexico, and a few others. Right now the place I'm looking forward to the most is hiking Machu Picchu (especially because we'll be going on my birthday).
On average, for how long do you stay in each place? What are you interested in the most in a new country? The people, the historical sights, the bars, etc..
With Remote Year, I stay in each location for a month. Being in a place for a month allows me to get a feel for each place, start to get a routine, find food spots I like, a gym, etc.. And I think this is what I'm interested in. I want to leave each place feeling like I got more than just a glimpse, I want to feel like for a moment I was a local.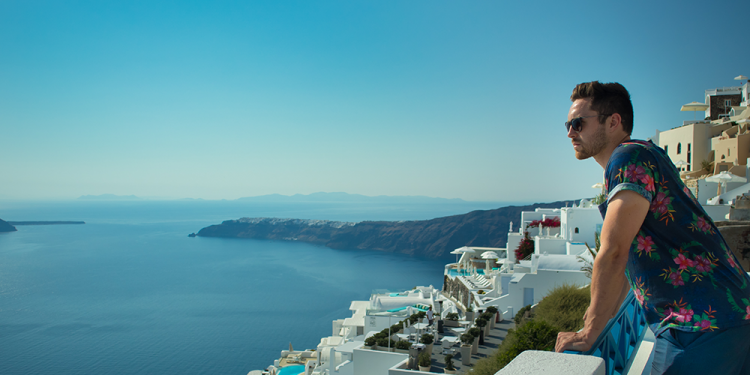 What do you do for a living? Is it your first time working remotely?
I'm a freelance Animator, Editor and Creative Director. I've been working for myself for the last four years and I spent eight months of 2016 travelling across the USA. So it's not my first time working remotely, but it's the first time doing it outside the U.S..
You are doing videos for your vlog while travelling. Don't you feel that the constant concern of recording is stopping you from living in the moment?
I've had to find that balance. There are things that I've made a conscious effort to leave out and things that I've done my best to see with my own eyes vs. through a screen. That said, there are times where I feel like I'm living my life through a lens and not through my own eyes, or I'm worried more about getting the shot than enjoying the moment. However, I think the memories are going to be something that I'll be able to look back and cherish forever.
What do you like the most about the nomadic lifestyle?
It's the freedom. You can't put a price on freedom, and after working for myself the past four years, I couldn't go back to working from a cubicle.
What are the biggest challenges of being a nomad?
To be honest, the biggest challenge is finding time to do all the things I want to do. I want to work, make vlogs, take side trips, meet locals, and experience the cities I'm in. And even though I have a month in each of these places, it never seems like there's enough time in the day. So prioritising my days ends up being the hardest part. And that's what you learn when travelling — the world is such a big place and there's so much to experience!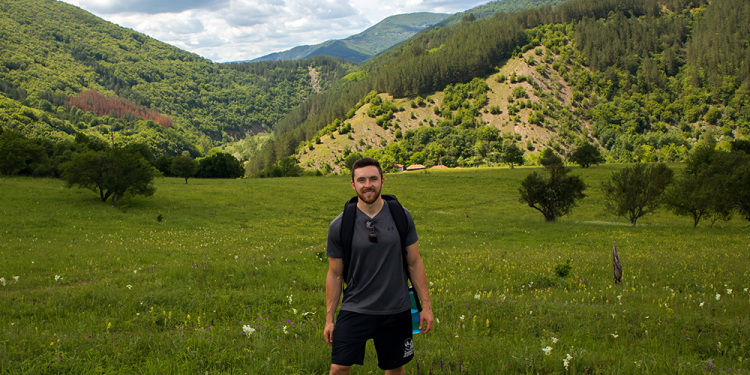 How difficult is it to build a schedule around all the distractions that come with new places and new people?
Building off the last question, it can be tough. Right now I'm trying to plan three different side trips, two day-time activities in Buenos Aires, and a dinner for friends. And that's just what's on my plate this week. I think it's something you get used to the more you travel, and I've gotten good at balancing my work schedule with the rest of the things I want to do.
What are your plans after Remote Year? Will you continue the nomadic lifestyle?
Right now the plan is to continue to travel. I still have a lot of places I'd love to see.
What is your advice to someone who wants to become a digital nomad?
I think if you can make it work both financially and with your job, then you should 100% do it! That, and sell everything before you leave — I have a garage-sized storage unit back in Arizona that's burning a hole in my pocket, and I wish I had sold everything in it.