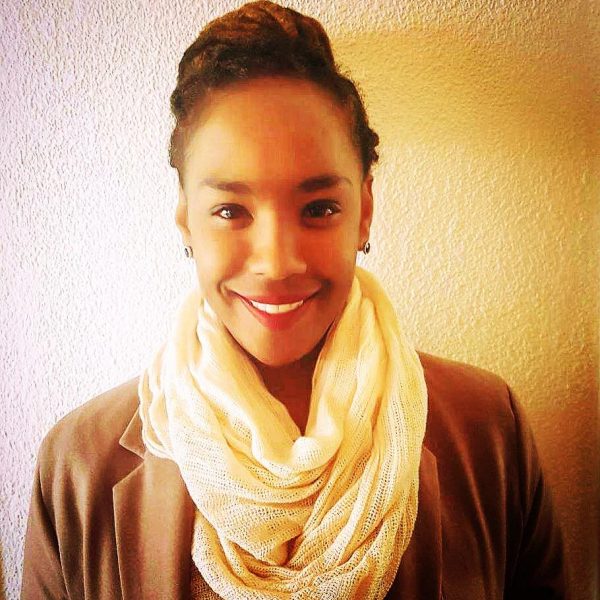 Verna Lingeveldt
South Africa
14 học viên đăng ký học
Chào mọi người! Tên tôi là Verna. Tôi đến từ Nam Phi. Ở đại học, tôi học ngành Nghệ thuật và Nhiếp ảnh, rồi ngành Sư phạm Anh. Tôi cũng rất thích du lịch và đã đi nhiều đất nước. Mọi người Việt Nam tôi biết là họ đều sẵn lòng giúp đỡ và luôn mỉm cười. Người Nam Phi cũng rất thân thiện, chúng tôi thích cười thật nhiều. Tôi yêu thích việc giảng dạy và hy vọng chúng ta sẽ cùng học thật vui. Tôi rất mong được nghe ý kiến cũng như câu hỏi của bạn.
Về giáo viên
Kinh nghiệm
Bằng cấp
Xem lịch
Tôi thích học những điều mới mẻ, đặc biệt là ngôn ngữ mới, cũng như trải nghiệm và khám phá những nền văn hóa khác biệt và lạ lẫm. Tôi 29 tuổi và có 39 anh chị em họ. Tôi đọc rất nhiều truyện viễn tưởng. Hồi trung học, tôi ăn chay trong ba năm. Từ đó đến giờ, tôi luôn cố ăn thật nhiều thịt heo muối xông khói và gà chiên để bù lại. Tôi rất thích ghé cửa hàng bánh và tìm kiếm chiếc bánh sôcôla ngon nhất. Năm 2013, tôi bắt đầu dạy tiếng Anh. Từ đó đến nay, tôi đã giảng dạy Online cho nhiều học viên đến từ Việt Nam và Hàn Quốc. Tôi rất thích công việc này.Tôi thích cười thật nhiều và thường hát khi tâm trạng tốt."
Bài giảng của tôi khá thú vị, tôi sử dụng nhiều hình ảnh và có cả bảng viết phía sau màn hình nữa. Các bạn tham khảo một bài giảng mẫu của tôi:
EMPLOYMENT HISTORY
Employer:   Rightsoure                                                                     
Position: Online English Teacher                  
Period of employment: Current
Responsibilities :                                            TESOL/TEFL qualified
                                                                        planning, preparing and delivering lessons
                                                                        preparing teaching materials
                                                                        helping pupils improve their listening, speaking, reading and writing skills                                                                                                                                  via individual and group sessions
                                                                        checking and assessing pupils' work
                                                                        organising and running specialist courses
                                                                        attending social events
                                                                        Excellent spoken and written language skills, with English and foreign languages
                                                                        Clear diction
                                                                        Patience
                                                                        Lateral thinking
                                                                        Confidence
                                                                        Providing support to children with mathematics, reading and writing on an individual,                                                                                              class or small group basis
                                                                        Giving extra help to children with special needs or those for whom English is not their                                                                                             first language
                                                                        Helping to develop programmes of learning activities and adapting appropriate                                                                                                                          materials
                                                                        Motivating and encouraging pupils
Employer:                                                        Vodacom Head Office
Position:                                       Store Manager                                             
Period of employment:                 September 2016
                                                                        Stock ordering,managing staff,daily reports                 
                                                     Dealing with customer account queries
                                                                        Hello peter complaints, resolving account charges and logging the query.
                                                                        Updating the clients on the status of their query
                                                                        Verifying client details and assists with package changes, cancellations,
                                                                        Repair queries and booking in of handsets, OBF escalations
                                                                        Handling irate clients and following up.
                                                                        Data retarrifs for the clients account, Formatting letters to the clients eg, repair
                                                                        Doing weekly reports for meetings
Dealing with refunds and advising clients on the policy and procedure
                                                                        Informing clients on their contract, liasing with the vetting department.
                                                                        Training on – Application vetting, sim swops, customer care, activations
                                                                        Transfer of ownership for contracts.
                                                                        Assisting the Director with any issues

Receive and deal with incoming correspondence and escalate to appropriate parties when necessary.
Log all complaints on the CRM system.
Attempt to resolve cases swiftly .
Maintain Group customer service standards in terms of the handling of correspondence.
Investigate complaints and gathering of information with regards to complaints/queries
Reply to correspondence/queries
Escalate sensitive correspondence to the Customer Relations Manager.
Liaise with different parties to ensure that issues noted in correspondence are resolved.
Escalate cases to regional or divisional manager if feedback is not received within 24 hours from first level
Ensure must be resolved within 48 hours, unless it includes third parties such as suppliers, or requires further investigation and/or testing
Ensure that full resolutions are recorded in case logs
Provide customers with product and service information where possible
Complete all call logs correctly and with the most necessary details/information and ensure you always use spell check where necessary
To submit weekly reports of incidents handled timeously and accurately
Make sure all complaints/questions are answered/resolved in a reasonable time-frame
Provide feedback on complaint counts and trends
To assist with the implementation/maintenance of customer service policies in stores                                        
Reference                                     Natalie 061 444 3143 / 071 886 9547
Employer:                                      Webhelp UK call Centre course
Period of employment:                October 2013 current
Handling of inbound calls regarding network and service issues and selling of value add's.
Conducting sales calls regarding network and service issues and selling of value add's.
Maintain a high standard of written and verbal communication
Maintain and proactively improve sales, product knowledge, new technology and systems knowledge
Client liaison regarding placing orders through the website with a focus on customer service
Identifying customer needs and delivering a tailored efficient solution
Meeting or exceeding all sales, acquisitions & revenue targets through client communication and excellent customer service
Maintain extensive knowledge of business propositions, competitor offers and the wider business environment's challenges and solutions
Employer:                                                        Hisense
Period of employment:           1st May 2013-Sep 2013
Position:                                                         Instore Sales Rep
Responsibilities :                                            Giving customer product knowledge, making store targets, reporting to meetings every day, ordering stock, liaising with head office, maintaining my store and keeping it neat. Check store sales and setting up promotions on products. Training staff on the products as they are released. Building relationships with customers and sales people in store. Ensuring I reach my deadlines on my reports and stock check. Do all our Samsung product returns and ordering stock from the warehouse. Building a relationship with the managers and staff to boost sales. Submitting sales reports monthly advertising and promotions running from week to week. Creating shop displays and making sure all products are displays including all sale points. Checking weekly stock on competitor's products and feedback from the customers. Setting up displays and creating a nice brand environment with our entire different product in order for the customer to have a better shopping experience. Marketing at PnP and Makro mass stores.
The home appliances stock must be merchandised so the customer can buy the brand.
Reference:                                                 Garth Holmes 079 267 2780 Manager
Employer.                                 :                Samsung
Period of employment. :           April 2011-April 2013
Postition.           :                         Internal Sales Rep
Responsibilities. :                   
data capturing on handheld system (staff and self)
Utilize available data to compile retail mapping reports
Analyse data to create and implement initiatives to drive sell out
Weekly store auditing of staff and identification of improvement actions through weekly meetings
Establish action plans to improve based on weekly audit results
Increase and maintain retail assets • Accurate and timeous of report data
Action plans for improvement
Growth of retail assets
Resolution/timeous escalation of red flag issues
Effectiveness of initiatives
Drive sell out • Drive sell out by understanding targets per store, per brand and per LSM and breaking these down into measurable increments
Increase volumes in stores by identifying fast vs slow movers and increase / decrease forward share accordingly
Drive ad hoc promotions / deals to increase sales
Negotiate space based on rate of sales
Identify in-store cross-merchandising opportunities
Ensure stock pressure is applied
Monitor in-store pricing and communicate anomalies to store owner / manager and client
Report on out-of-stocks
Negotiate ordering of stock
Effective management of returned goods system and follow up on damaged goods collections
Develop alternative strategies to increase sales
Ensure timely implementation of promotional activities and communicate non-compliance
Training of store sales consultants
Ensure all store sales consultants are registered on MCS/Smart Life Incentive programme and drive uploads
Sales targets achieved / exceeded
Relevant measures of forward share
Relevant pricing measures
No impact on sell-in due to accumulated returns / damaged stock
Effective management of promotional activities • Facilitate the implementation of promotional grids as per agreed time-frames and objectives
Communicate promotional activities to customers
Negotiate POS material with store owners / managers
Ensure promotional activities have been implemented, maintained and reported on
Provide feedback to relevant stakeholders
Monitor competitors' new innovations
Ensure all store staff understand mechanics of promotion and provide feedback to Management
Create, plan, negotiate and execute innovative promotional campaigns / activities to drive sales in area of responsibility
Carry out Blitz activities from time to time when required
Report back on success of promotional activities/Strike rate and execution of promotional activities /Sales growth on promotions Additional space obtained in storeAchievement of POP objectives • Ensure store-specific planograms and category flows are implemented and maintained
Customer feedback,OOS below target, Adherence to training grid,MCS Sell out data
Reference:                                                      Lesinde Borgman
Employer                                                        Mtn
Period of Employment                                   October 2008 –Jan 2011
Position                                                          Customer Service Consultant
Responsibilities                            Dealing with customer account queries
                                                                        Making sure the banking gets done of the stores intake for each day
                                                                        Keeping all the customers important documents such as Bank account details, credit                                                                                                cards details, Id numbers etc
                                                                          Mailing head office on a daily bases for customer issues and there account problems     Making sure that the customer has proof of Id when coming to enquire about His/hers   account or bill
                                                                          Completed Inventory training
                                                                          Being responsible for stock exiting the store and when issuing it to the customer
                                                                          Doing customer new contracts, upgrades, Sim swops, package changes, etc
                                                                          Ensuring the customers details are kept private
                                                                          Reach my target and get more sales
                                                                          Making sure the customer gets all the service they need
  Answering customers calls when they need assistance over the phone           regarding their cell phone and network       issues
                                                                          Making sure al the documents are there when a customer applies for a new contract
                                                                          Ensuring that the customer leaves the store in a good spirit
                                                                          Knowing all systems and how they operate
                                                                       Doing the store cash-up and banking for coin to collect and closing day end.
Reference                                                      Nazlie Adams 083 200 4765
Reason for Leaving                                         Maternity Leave
Employer                                                     United African Solutions
Period of Employment                                   March 2008 – Current (part time)
Position                                                          Freelance Musician
Responsibilities                                             Voice training, Singing to the children
Reference                                                    Sarita Gous     073 204 5476
Employer                                                        Omega Human Capital
Period of Employment                                    November 2007 – March 2008
Position                                                           Receptionist / Coordinator
Responsibilities                                               Answering the switchboard.
Correctly portray the company image.
Ensuring that calls are channeled correctly and those messages are taken accurately and completely.
Advising recipients verbally of e-mail if urgent.
Ensuring that the telephone and related equipment are in full operating       order.
Assisting clients and candidates in a professional manner.
Ensuring that the reception area and interview cubicle are presentable at all                  times.
Keeping control of interview cubicle bookings.
Maintaining an up to date internal telephone / staff birthday listing.
Account for and file registration for employment forms in numerical order.
Entering all registration for employment forms into the register on a daily    basis.
Scanning the candidate's documents.
Faxing important documents to the candidates.
Creating folders for candidates in 999 and transferal scanned documents into                  the folder.
Entering all candidate data onto rocket database.
Acting as backup CV Typist / PA.
Reason for leaving                                         Retrenched
Reference                                                   Thersia Sables 073 502 5012
Employer                                                        Vodacom Golf Village
Period of                                                        August 2007 – November 2007
Position                                                          Sales Consultant
Responsibilities                                              Marketing of memberships contracts
Reason for leaving                                         End of contract
Reference                                                      Brett Du Plooy 021 761 6007
Employer                                                        Woolworths
Period of Employment                                   November 2005 – July 2007
Position                                                           Manager-  1year
                                                Pay Point Controller-  3months
                                                                        Till Operator               -2weeks
                                                                      Sales Assistant            -training
Responsibilities                                               Managing staff of 200 and more, ensure there is sufficient staff members, authorizing sales, holding meetings, taking minutes , signing of sales floor , ensure replenishment takes place, making sure all cash-up is done at the end of the day.
Drawing reports of the stores target sales. Doing the department layout and structure, making sure the staff rosters are drawn up and available for my staff. Dealing with Irate customers and solving issues.
Reference                                                       Portia Hannie 083 421 0090
Reason for leaving                                        Career Growth
ACADEMIC QUALIFICATIONS AND OTHER SKILLS
School Attended                                           Belgravia High
Highest Standard Achieved                           Matric
Year                                                               2005
Subjects                                                         English, Afrikaans, Mathematics,
                                                                       Biology, Geography, History, Computer Literacy
KEY OFFICE & TECHNICAL SKILLS                                                                                                                                                                   
Copy typing 40wpm.
Diary, e-mail, telephone and travel management, and correspondence drafting.
Organizing meetings, large mail merges and mail-outs, and customer liaison.
Good knowledge of Microsoft Office (Word, PowerPoint, Outlook, Explorer).
Transcription: Win-scribe
Created new and updated existing company database with Microsoft Access.
INTERESTS – Humanitarian work, singing, traveling, dancing, music.