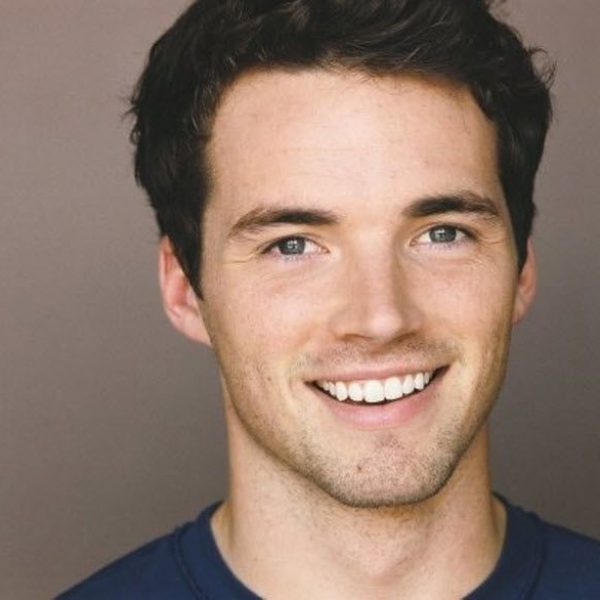 Paul Bennet
United States
210 học viên đăng ký học
A creative and passionate team player, energetic, full of charisma, motivated and willing to learn and be open minded to bring as much value I can to a company. I consistently want to make use of new insights and gain knowledge to be effective within any organization.
Về giáo viên
Kinh nghiệm
Bằng cấp
Xem lịch
Personal Interests
I am an all-rounder with a passion for music and sport. Throughout my life I have participated in Cricket, Karate, Soccer, Tennis, Surfing and Body boarding. I excelled at Cricket and Karate, achieving Western Province colors for both sports. Surfing is one of my favorite hobbies and I gym on a daily basis. I love travelling and most outdoor activities
I am the songwriter, lead vocalist and rhythm guitarist for The Coast and we have played at numerous venues and festivals around the Western Cape; through this I have learnt a great deal about the music industry and organizing and coordinating events. Furthermore, it has taught me about competition, pressure, discipline and a desire for success.
Aside from my regular hobbies, I enjoy keeping up to date with changes in technology, economic affairs and local and international news.
I firmly believe in participating in social responsibility projects.
Attached to these curriculum vitae is the following:
Matric certificate
Certificates: degree
Work reference contact details
ICDL certificate
Prefect in High school: Head of House
LCA (Lights camera action) certificate
Harmony South African Mathematics Olympiad
Eskom Science competition award
Western Province Sporting certificates
2016: May 16 – June 17: 25AM Digital Campaign Manager in the Adops division.
Traffick, monitor and optimize media campaigns to reach client objectives/goals, always striving to exceed these goals.
Monitor campaign budgets in accordance with client KPI's and objectives.
Provide accurate reporting and insights so that client can see how campaigns are performing.
Provide client facing team with campaign reports specific to each client's needs
Provide adhoc reports for client facing team
Contribute to insights on strategy and objectives for client proposals, pitches and campaigns
Rowan Nelsen – Junior Campaign Manager
" Rowan has 2 years of online marketing experience. He joined the 25AM team straight after completing an internship at Mark1 Media. He managed more than 5 clients in his portfolio and is slowly becoming the one to beat! Delivering brilliant results and campaign insights, he is always looking for new ways to add value to his campaigns and his clients."
2015: Aug 15 – Jan 16: Mark 1 Media 6 month internship (Digital Marketing Intern)
As a digital marketing intern (my last job) for this top digital agency I started out in the Paid Search division where I was trained in AdWords. I became Google Certified and was trained within the first 2 weeks on the process within the company and how everything works. My job responsibilities included managing campaigns, writing ad copy, campaign reporting, post campaign analysis, keyword research and optimizing and pacing different accounts.
I changed departments after 3 months in the paid search to join the Programmatic/ Real Time Bidding team within Mark 1 as a Data Analyst intern. In this role, I was shown how to gather, capture and store data and the importance of first party and third party data. We worked with Qliksense, Datorama and Klipfolio to show client insights and give meaningful feedback with our data. The majority of the role also included weekly and monthly Post Campaign Analysis and reporting for the clients. And we had to make sure the campaigns we were running were performing/ delivering optimally.
2014: PPS (Professional Provident Society) Insurance/Investments
I worked as a risk consultant/financial advisor for PPS (Professional Provident Society) through the member relations division. My job was to handle clients' financial portfolio, service and form a relationship with the client ensuring that the clients' portfolio is benefiting him/her in the best way possible and that the client has the right amount of cover or investment in place. It taught me a great deal about customer focused selling, relationship building, financial management, insurance, investments and a range of wealth management skills.
Band management (Self): I play for a band and have to do all the strategies, organize the admin, plan events and take part in profit making activity while handling all the vital business components there is to it.
July-August- Sales/marketing executive at Formusiclovers working for Assembly Radio aligning the brand with clients and taking on a sales/marketing position.
2014: Job shadowing/working intern for Projects Abroad (Sounds of the World) – A projects/marketing company that focuses on international music networking and online marketing.
2013 December Holiday- Worked as a brand ambassador for Leading edge brand activators – a full service brand activation agency deal with turning brand concepts and ideas into successful outcomes.
Activations worked:
Flora Campaign (Client was Ogilvy)
Vehicle unveiling campaign: We had to work as journalists, taking pictures and serving as the media team in the unveiling of the new Toyota Corolla.
Durbanville Hills activation: Engage with consumers to entice them and basically sell Durbanville hills wine estate through various promotions, competitions and sweepstakes.
2013 – Worked as a Brand ambassador for BrandsRock group as part of their amp activations team for the Cuervo Campaign at the Bloc Party event.
2014 Worked at the Design Indaba for Absa on a campaign that integrated new software apps and design concepts through marketing.
2013: Guitar lessons (self employed)
2011-2012 Promoter for Unlimited Promotions and Events
2012-2014 Model For Topco Models
2010 Commercial work for Ozone agency
2009 Waiter and entrepreneur at Schoolyard market
2008: Waiter at Flamingo Cafe
Education
Education
2007 – Grade 9 (GET Certificate)
2010 – Grade 12 (IEB Matric Certificate)
2013 – Graduated at Stellenbosch University (Bcom – Management Sciences)
Subjects: Economics, Business management, Financial accounting, Statistics, Supply Chain management, Information Systems, Theory of Interest, Investment management, Industrial Psychology, Marketing Management, Entrepreneurship and innovation management, Project Management.
Specializing in: Marketing Management (with another focal subject being Entrepreneurship and Innovation management)
2015 – Vega School of Brand Leadership (Digital Strategy in Building Brands)