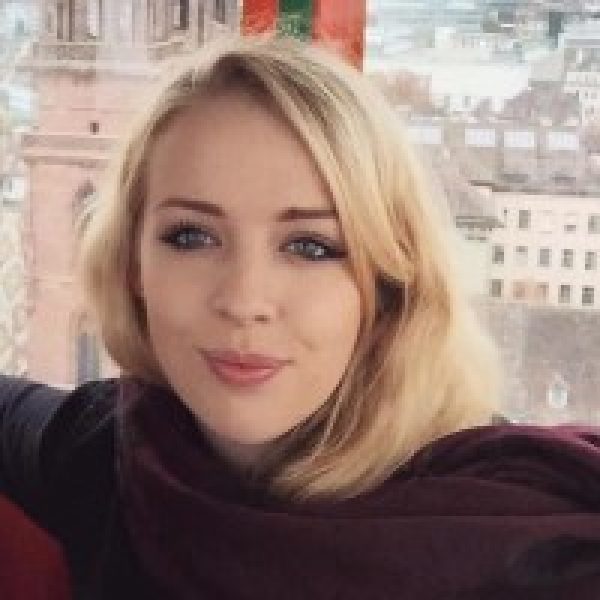 Lisa
12 students enrolled
I understand the challenges faced by language learners because I have studied languages. For example, I have been studying the Russian language for three years at University College London.
About
Experience
Degree
Schedule
I am from the south east coast of England but I have lived in London, Berlin, Switzerland, Russia and India. I love travelling and have visited 35 different countries! I studied at an international school and have experience interacting with people from all over the world. I have a TEFL certificate and have undergone 120 hours of online training. I have two years of English teaching experience and have taught students in the UK as well as in India and Russia. I understand the challenges faced by language learners because I have studied languages. For example, I have been studying the Russian language for three years at University College London. I know that sometimes learning a language can seem challenging and difficult and that is why patience, practice and dedication are the three most important elements in language learning. If you choose me to be your English language tutor I will design every lesson according to your needs and language learning goals. Our first lesson will be an introductory class where we will discuss a teaching plan together. I can offer a whole range of different classes. For example, conversation classes, grammar lessons, or lessons on British culture. Whatever you choose, we will work together to create the best method to suit you. I look forward to meeting you and starting our language learning journey together!
2016
YMCA/Y-Oscar (Out of School Care and Recreation)
Te Aro Primary School and Crofton Downs Primary School, Wellington, New Zealand
After School Care Leader
Planning and co-ordinating activities and programmes in a professional manner, which ensure a fun and quality learning experience for all participants. Introducing regularly new ideas and activities to incorporate all aspects of child development. Assisting in operating all services and programmes to ensure consistency resulting in a high level of customer service.
2015
MCLaSS – Multi Cultural Learning and Supportive Services (Volunteer)
Refugee and Migrant Services, Newtown, Wellington, New Zealand
Assistant ESOL Teacher
Planning one-to-one tuition and support for extremely low level/illiterate students. Coaching students on basic grammar concepts and providing constructive feedback. Working with small groups to facilitate an activity and participating in role plays to model structures for learners. Providing a culturally sensitive and encouraging environment for students from traumatic background.
2015
Tutor
Several private Italian tuitions in Wellington, New Zealand
Preparing and teaching lessons on Conversational Italian and Italian Culture. Helping with pronunciation and common grammar mistakes. Helping students achieve educational and personal goals.
2014
Vortex 12D Motion Cinema, Queenstown, New Zealand
Front Sales Person and Kids Club Supervisor
Organizing and planning recreational activities for children. Designing and adjusting every activity to suit both adolescent and kid groups. Working closely with parents and family members to deliver excellent customer service to maximise customer satisfaction and retention.
Other Activities and Awards
2016
Camino de Santiago
From Sean jean Pied de Port (France) – To Finisterre (Spain)
2015
Scuba Diving Certification: Open Water Course PADI
Blue Marlin Diving Centre, Gili Trawangan, Indonesia
2015
Classroom Observation (4h)
NZLC Wellington Language Centre, Wellington, New Zealand
2014
State of Accomplishment in Social Psychology (online course)
Wesleyan University, Middletown, Connecticut, US
2010 – 2012
Humanitarian interventions
Cochin, Kerala, India and Negombo, Sri Lanka
Several volunteer projects to support and assist underprivileged families and orphanages with particular consideration towards children education.
2015
TESOL Certificate (120h)
Specializations in Teaching Adolescents English and Tutoring English
Global TESOL College, Wellington, New Zealand
2009 – 2012
Bachelor's Degree in Science for Investigation and Security
University of Perugia, Italy
Languages:
Fluent in Italian and English
Intermediate level of Spanish
Basic French